Linux Mint 18.3 Cinnamon Edition – See What's New [ Linux Scope ]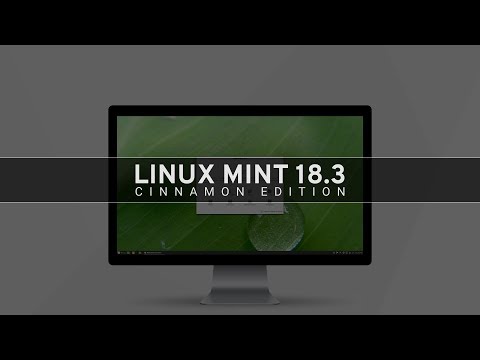 Linux Mint 18.3 Cinnamon edition is the latest release of Linux Mint 18 series features Cinnamon Desktop 3.6 as default desktop environment. Cinnamon 3.6 is the largest and most important part of the Linux Mint 18.3 release. It includes loads of improvements, new features and bug fixes.
One of the most notable improvements in Cinnamon 3.6 is the configuration module for Cinnamon spices (applets, desklets, extensions, themes) was completely revamped, support "window-progress" - when an application uses it, its progress is visible in the panel window list and it handled by libXapp. The size and position of the on-screen keyboard are now configurable. Also, supports GNOME Online Accounts. Among other things, this support makes it possible to browse Google Drive and OwnCloud in Nemo.
Linux Mint 18.3 comes with updated components and refinements, but also a bunch of new features, such as a configurable login screen, new System Reports tool for easier reporting of crashes, a dedicated tool for creating system snapshots called Timeshift, and a completely revamped Backup Tool.
Linux Minx 18.3 "Sylvia" is based on the Ubuntu 16.04.3 LTS Xenial Xerus, powered by the Linux 4.10 kernel series by default and will receive software updates and security fixes until 2021.
Linux Minx 18.3 cinnamon release notes :
https://www.linuxmint.com/rel_sylvia_..
.
Download Linux Minx 18.3 cinnamon :
https://www.linuxmint.com/download.php
Software that we are using for creating this video :
- Blender for Editing video -
https://www.blender.org/
- Inkscape for create clip text and other material -
https://inkscape.org/en/
- SimpleScreenRecorder for desktop recording -
http://www.maartenbaert.be/simplescre..
.
* Support LinuxScoop on Patreon :
https://patreon.com/linuxscoop
*
Follow and Subscribe:
Youtube :
http://bit.ly/1LcWaHK
Dailymotion :
http://bit.ly/1MZbdXI
Website :
http://bit.ly/1MFgNlf
Google+ :
http://bit.ly/1NtQ2MZ
Facebook :
http://bit.ly/1Y86LNi
Twitter :
http://bit.ly/20QcCJx
Tumblr :
http://bit.ly/20ZgoAh